prohibition of smoking in public places iran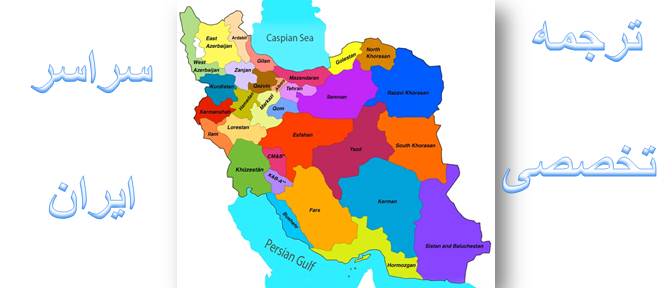 Hojatoleslam Montazeri , regarding the plan of collecting hookahs and prohibition of
smoking in public places said: In the view of law, smoking in public places is prohibited and in another place , the law has defined coffee shops as a public place.
According to the report of the political reporter of ILNA , the Attorny General of the country Hojatoleslam Montazeri , within the ceremony of granting the cards to the general enforcers of the Judiciary , in response to a question that asked after granting such enforcement identification card, those enforces who do not have such a card can still have the right to enforce judicial affairs or not, said: After distribution of the enforcer's cards , only those who have cards are permitted to conduct investigations, interrogations and affairs related to the enforces and this is the explicit text of law
.
He continued : we have no limitation. The law enforcement nominates persons who are commanders or officers or other ranks and we issue card for them after training them.
Montazeri said: Anyone who is introduced by the law enforcement as enforcer we will issue card for them after training classes.
In regard to the plan of collecting hookahs and prohibition of smoking in public places, Hojatoleslam Montazeri said: In the view of law, smoking in public places in prohibited and in another place, law defines coffee shops as public places.
The attorney general of the country expressed that some dears such as the parliament members object us and ask why providing hookah in some places has become prohibited, and said: In their response I have to say that such prohibition is due to the rule of law and we have not prohibited it. Law enforcement is conducted in some provinces and in our opinion, such prohibition should be enforced in all over the country and if the prohibition is to be revoked, then it should be according the rule of law.
He emphasized: The major problem is this issue. At the present time, the Judiciary system only enforces law.
Most of the licenses for Hokkah Shops are revoked.
The Social Dialogue program on radio went on air with the topic of the tendency of the teenagers and youths to hookah , with the presence of the president of the union of coffee shops Dr Roohollah Khooban Nayeb , and the Member of Training and Health Improvement Committee of the National HQ for Tobacco Control Dr Hassan Azari.
In the beginning regarding the license for smoking hookah in the coffee shops , Dr Roohollah Khooban Nayeb said: Some of the coffee shops are authorized to serve hookah and considering the fact that these licenses are issue for a 10 years validation period, the law is not applied to what has been beforehand. He noted: The world came to this conclusion that forcible encounters with the phenomenon of hookah that is now are forming in our country is a wrong encounter and this caused the statistics of smoking hookah inside families, by girls and teenagers and our youths to even grow. The president of coffee shop owners union addressed the law of public places and expressed: there are several interpretations from this law and it is not expressly clear . This law was legislated on February 16th 1967 and its purpose was to express the obligations of municipalities for protecting the cities against flood and the damages that could take place and therein, public places were defined. The purpose of that law was not defining the public places as is their today's case . He continued: They have legislated another law in 1984 and added other places to the list of public places and then in September 6th 2006 the comprehensive law of control and fight against tobacco was approved in the parliament and then they have generalized this law to all public places , including coffee shops, without considering that coffee shops are the place for serving tobacco. In 2011, upon the request of the coffee shop owners and the approval of the cabinet, coffee shops were removed from the list of public places . However, after the community for fighting against tobacco filed a complaint at the Supreme Court, the verdict of the cabinet was voided and this case is still continuing its challenge in the supreme court. The license is not issued for the coffee shops.
Then, Dr. Hassan Azari pour addressed that even if in the old licenses it was permitted to serve and smoke hookah in the coffee shops, it is now prohibited . He said: Such licenses, in which serving hookah is permitted are very old and perhaps goes back to before revolution and then after the approval of the comprehensive law for fighting against tobacco , all of such licenses are revoked and they are not licensed now. He noted: In an attempt 8 years ago they tried to exempot coffee shops from this law , but such did not take place. The Member of Training and Health Improvement Committee of the National HQ for Tobacco Control reminded: Serving tobacco products in public places is prohibited. Tobacco products are defined in the same law and are not limited to cigarettes. Public places are expressed in the law and any place that is used by the public is a public place. Coffee shops are also named in the same law.
The first no-smoking red-blue derby in the history ( Varzesh 3 website, October 23rd, 2017)
According to the rule of the league organization, team fans are not authorized to smoke cigarettes inside the stadiums of Iran since the new season of the superior league. The infrastructures are however, not provided yet for enforcing such law.
According to the reportage of Varzesh 3 based on the approval of the board of the football league organization of Iran, bringing and smoking tobacco in all stadiums of the country is prohibited since the season of 2017-2018. Thereby cigarette is considered as a prohibited item and fans should not enter stadiums with cigarettes. Of course we observed some severities in the stadiums by the league organization and of course the law enforcement when this rule was first approved , however, such prohibition especially during the first week cause formation of a black market and reducing smoker fans. For sure, prohibition of cigarette like many other prohibitions such as fireworks has no purpose other than maintaining health in the stadiums, however, implementing such decision like many other cases needs requirements such as training the law enforcement officers of the stadiums and not clearing the main issue.
Union of European Football has prohibited smoking cigarettes since two years ago in Champions League Final and European League in order to take a step forward to clean stadiums.
Consideration of special rooms for smokers such as the solutions that are provided for this in Germany and Italy can assist more for enforcement of this law, as there are many among the fans who are nonsmokers and smoking cigarettes annoys them . This is while smoking cigarettes in stadiums is prohibited according the rules of the Asian Football Confederation and Perspolis played against Al Rayyan without fan in the current season for the same reason.
In total and in many countries that are enforcing smoking prohibition laws , support of the upstream laws has been the most important factor. This law was finally approved in Iran just before the commencement of the seventeenth league in the form of a law and obtained performance guarantee, however the stadiums are not cleared from smoking tobacco and the executive authorities for enforcing this law could not find appropriate solutions for deploying and enforcing their approved law yet.
The 85th derby should be the first match between the two Esteghlal and Perspolis football clubs that at least in terms of law it should be a clean and nonsmoking match. Considering the fact that law was not enforced precisely within the past weeks it is unlikely for us to observe any significant change in terms of the mentioned aspect in comparison with the previous derbies within the atmosphere of Azadi stadium.
The Explanations of Vouria Ghafouri after his presence in the Ethics Committee (Varzesh 3 website, October 24th , 2017)
Vouria Ghafouri, the defend national player of Esteghlal FC met with the members of the ethics committee this evening.
As reported by Varzesh 3, upon conclusion of this meeting, Vouria Ghafouri said to the website of Esteghlal FC : before anything I need to thank and acknowledge the esteemed members of the ethics committee , especially its president Dr Tourak because I saw that they are making a significant effort to improve the atmosphere of football and are following the problems and issues as well. Today, I also went to this committee and discussed about the misunderstanding that had occurred and provided my explanations.
He continued: Science has approved that smoking hookah and tobacco is harmful for health and damages the body. Even non-athletes should not smoke tobacco for maintaining their health, let alone the athletes. I also believe in this and I think smoking hookah should not be common among people and specially among athletes.
Apparently the ethics committee has prioterizxe the damage to players in the file of Suspending Hookah Smokers.
As Tabnak varzeshi reported, after suspension of Perspolis FC and Esteghlal FC players was announced due to smoking hookah in public places , this file was faced different reactions, which this time, the ethics committee announced the main reason for importance of this file case. The president of ethics committee Morteza Tourak expressed regarding this file: medical and scientific resources have already for several times announced that smoking a hookah equals 200 cigarettes, then how a player at the level of superior league , behaves like that? Therefore the ethics committee utilized the encounter tool which is temporary order.
Based on the documents in the file case of Ghafouri and Mosalman, a temporary order is issued and the case of these two players will be investigated in the session. These two players will attend the session of the ethics committee with their representative and or attorney in order to submit their documents and then the verdict concerning this case file will be issued as soon as possible. It is not our purpose to suspend any football player unrightfully . Meanwhile, if Ghafouri and Mosalman submit appropriate documentations in tomorrow's session, then their temporary order may be canceled.
According to the reportage of Quds online, Ali Karimi the ex-coach of Naft Tehran FC , in pursuit of the verdict of the ethics committee concerning the two players of Esteghlal FC and Perspolis FC who their images are destructively distributed in social networks , says: Of course I have always been against hookah and I still am and especially because it is becoming common among football players I would like a decision to be made in this regard for they themselves and because of the damage that it can have on their carrier and income. The point, however, is that it is a private issue. Smoking hookah is not illegal and it is not even uncommon. When hookah is served all over the country freely, then smoking it is no crime. Although it is better for football players not to do so, as it damages their carrier system.
Karimi addressed one of his teammates in FC Bayern Munich and continues: We had a player in FC Bayern who smoked cigarettes between the halves and before and after each game. He used to take a FC Bayern magazine and went to the WC for smoking a cigarette because perhaps it helped him to focus. He was one of the bests of FC Bayern and as this was a private issue , no one did say nothing to him because he performed well on the field. Now, if these football players are excellent it is better to encounter them at the level of an advice and verbal dialogue and not to broadcast the news just before the most important game of the year and dishonor them. If the purpose is really cleaning and assisting football, there are better ways and the clubs themselves should be pioneers in this regard and to take care of their players and their human capitals. For sure, if the medical and technical tests indicate hookah smoking and such has any influence on their performance, then such player should be encountered. But this conduct, in my opinion, relates to the club and the coach. In another hand, the issue of our football players smoking hookah is not a new issue. It has been several years that this issue is ongoing in football and the timing to address it now is strange for me and of course it harms the face of Iranian football and will be subjected by the foreign medias as well.
The ex-captain of the national team of Iran continued: I would like to address another case as well. Is this hookah issue an ethical matter or not? As the case is addressed in the ethics committee and my question is nothing more important happens concerning ethics in football? Things like lies or getting money from poor people for are cheated by some well-known people for the dream of becoming a football player. Should football cleaning and improving it until we can say it is ethical commences with hookah or should it begins with lying of the people who their presence is a damage to football? If they smoke hookah, then they are harming themselves. There are , however, so many others that are damaging football, may God preserve the, they are not few in numbers.
Hasheminasab: Smoking cigarette and hookah by football players is their own business.
Seyyed Ehsan hashemi/ Mehdi hasheminasab is one of those celebrities who interviews very little and if he would have , then would totally boom.
The ex-player of Esteghlal FC and Perspolis FC who like always talks frankly and without feeling awkward about it.
Right in the days that you, Javad Nekounam na dthe Spanish coach are discussing these things, our football have other concerns such as smoking hookah by some football players.
In my opinion these things is of the club concern. When our clubs do not have a good order or plan, these things happen as well. Do not doubt it, hookah and other marginalization are brought up when they want the people to be far from the real deal. We make so many expenses in football but we do not enjoy as much. These things have no connection to football and or its players! There should be things to preoccupy people with them so some can continue to manage.
Even if all of your words are true, do you agree with smoking hookah by football players?
The private life of anyone is his own business. When a photo of a private gathering of a football player comes to public, it is no one's business. These this are only the player's own business and he himself should take care of his behavior and his professional performance.
But a player who is paid a billion should take care of his professional life and should be committed to his club.
In my opinion it is the fault of the club that pays a billion Tuman and cannot control its player. Although I think the club is right too, … it is not possible to accompany a player day and night . But they should put clauses in the contracts with the players so they comply with disciplinary and ethical issues. As long as the contracts are only for technical issues, these things happen as well.
We are from football and no one can tell these things to us. We ourselves know what is going on in our football. It is better to leave these talks to people and those who are away. There are several things in our football worst than hookah. Things that both those misters and I know about. By the way, in my talks with the Spanish coach I asked him if your player smokes cigarette , what would you do? Do not doubt it, these things happens in all teams. I am saying that even sleeplessness is more important than smoking cigarettes. But where in the world and where in our football would anyone penalize a player for sleeplessness? All these are in the hands of the players themselves and as long as the players do not comply with these things, they would lead to nowhere. They should add some clauses in the contracts for such issues and the only concern of the misters should not be that some player had smoked hookah.
But right when you are saying so, Mohsen Mosalman and Vouria Ghafouri are suspended because of smoking cigarettes.
God is my witness, it is the first time that I am hearing about this from you and before that I did not hear anything about it… But don't you worry about it. Many of these issues are solved in our football only with two phone calls! As I said, we footballers know these things pretty well and are familiar with them. Believe me , there are much bigger and worse issues in football that perhaps people are unaware of them , but us footballers are aware of them. We footballers know each other pretty well.
What would you do if a player in your team smoke hookah ?
We only see and are in contact with our players during exercises and games. So, naturally they can do anything while they are not with us. If you are asking me, I would never let myself to discuss such with anyone or to say anything. Don't you doubt it, the most important thing for any player is to play and the worst punishment for a player is to stay out and fall behind due to such issues. It makes no difference for me that a player smokes cigarette , hookah or anything else. It is none of my business that if he sleeps at nights or not. The important thing for me is that he plays as himself in the field.
It is interesting that you have mentioned in one of your interviews that you used to smoke cigarette in a phase during your acting era!
Yeas … I have spoken about it before and if you want to ask about this then you better search the internet.